Today's Daily Incentive
Donate today and you will automatically be entered to win a Big Green Egg. You can use it for grilling, smoking and baking. Thanks to Suntime Pools West, a locally-owned member of the Louisville Independent Business Alliance with stores in Crestwood and Middletown.
KyCIR Redacted Mug
Free with $15/month or $180/year donation
We are very happy to offer this 12 ounce ceramic mug from the Kentucky Center for Investigative Reporting. Its redacted text is revealed when you add hot coffee or tea. Watch as "Journalists lie" turns into "Journalists reveal leaders who lie." It's a mug for muckrakers, watchdogs and news addicts. Get yours today!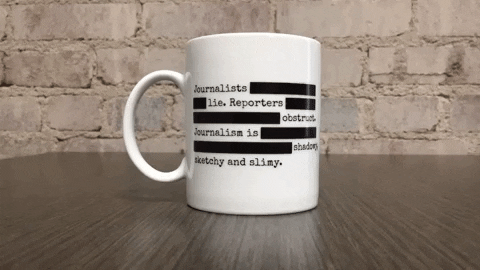 Donate Now
Leonard Bernstein 3 Disc Set
Free with $15/month or $180/year donation
Few, if any, 20th century musicians remain as relevant today as Leonard Bernstein and to celebrate the centenary of his birth, listener-supported classical radio stations across the country curated a new CD collection as a thank you to listeners, Best of Bernstein. The 3CD set contains highlights from Bernstein's illustrious career as both composer and conductor, from the bouncy rhythms and brilliant lyricism of West Side Story to his Ode to Freedom performance of the final movement of Beethoven's Ninth, recorded live in Berlin after the Wall came down. Featuring timeless recordings from an American legend, Best of Bernstein is sure to become a perennial listener favorite. Donate Now
Track List
Bernstein: Candide Overture
Beethoven: Symphony No.7 in A Major, Op.92
Bernstein: Maria
Bernstein: America
Bernstein: I Feel Pretty
Bernstein: Ballet Sequence – Somewhere
Brahms: Concerto for Violin and Cello in A minor, Op.102
Gershwin: Rhapsody in Blue
Dvořák: Slavonic Dances, Op.46, B.83
Bernstein: Slava! – A Political Overture
Bernstein: New York, New York
Debussy: Prélude à l'après-midi d'un faune L.86
Tchaikovsky: Symphony No.6 (Pathétique), Op.74
Brahms: Violin Concerto in D Major, Op.77
Mozart: Piano Concerto No.17 in G Major, K.453
Beethoven: Symphony No.9
Bernstein: Chichester Psalms
Barber: Adagio for Strings, Op.11
Mendelssohn: Symphony No.4 in A Major (Italian), Op.90
Haydn: Die Himmel erzählen die Ehre Gottes / Dem kommenden Tage sagt es der Tag
Stravinsky: Berceuse
Stravinsky: Finale
Copland: Quiet City
Shostakovich: Symphony No.1, Op.10
Elgar: Variations on an Original Theme (Enigma), Op.36
Bernstein: Make Our Garden Grow (Finale)
WFPK Festival Blanket
Free with $15/month or $180/year donation
This festival blanket is perfect for WFPK Waterfront Wednesday, Forecastle, Bourbon and Beyond and so much more. It has a water resistant backing and is easily toted by rolling up and carrying with the zipper pocket flap and handle. 59″ x 53″